Electrospell White LEDs – Perfect for all occasions
Electrospell offers two white LEDs with customised spectral distribution for demanding applications -
Tungsten LEDs mimic ordinary tungsten filament incandescent bulbs – these are excellent for all general purpose lighting applications. Their light has the same appearance as that of conventional light bulbs, making them ideal replacements for incandescent luminaires. With a colour temperature 0f 2900 Kelvin, the light from these LEDs is easy on the eyes while producing excellent chromatic illumination. Superb colour rendering (CRI: 90-94) and environmentally-friendly character make Tungsten LEDs the best choice for general space lighting systems.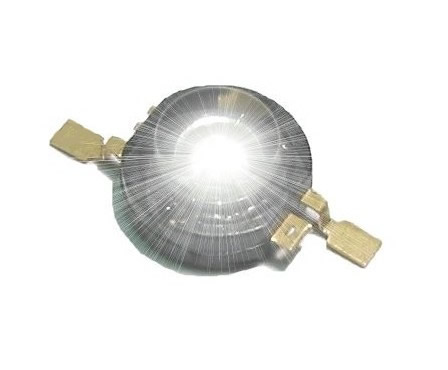 Flat-white LEDs have been designed to appear completely white to human eyes. Their light has a spectrum which takes into account the spectral response of human eyes. These LEDs can be used for all colour-neutral lighting applications with very high CRI (>92), such as retail lighting and background lighting for photography. Flat-white LEDs are also an excellent choice for LCD backlighting applications. These LEDs can be switched quickly, making them particularly suitable for monochrome LED displays and for dynamic contrast control in LED backlights. The spectrum of Flat-white LEDs is the flattest of any commercial white LED which makes them suitable for a variety of scientific applications as a source of nearly-true white light.
Electrospell white LEDs are available in watt-class SMD packaging (as seen above) as well as in the smaller 3528 SMD package. The spectra of Tungsten and Flat-white LEDs can be seen below. Contact Electrospell for price and delivery information.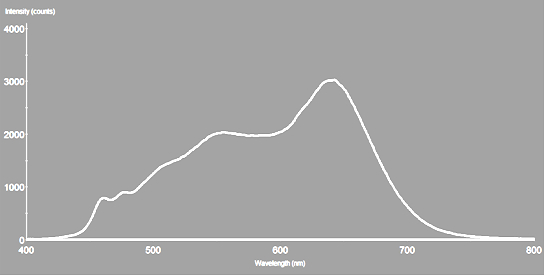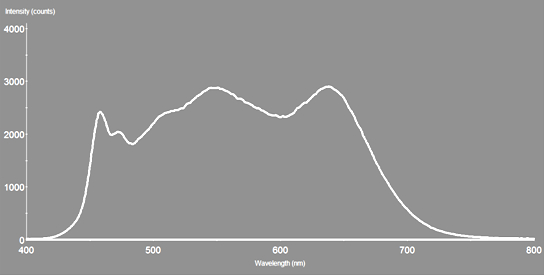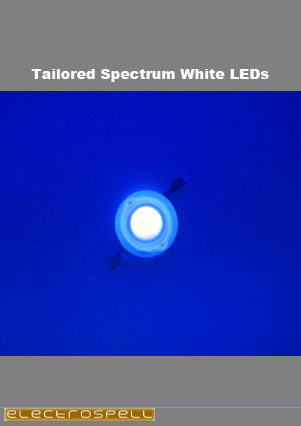 Tungsten LED
Flat-white LED